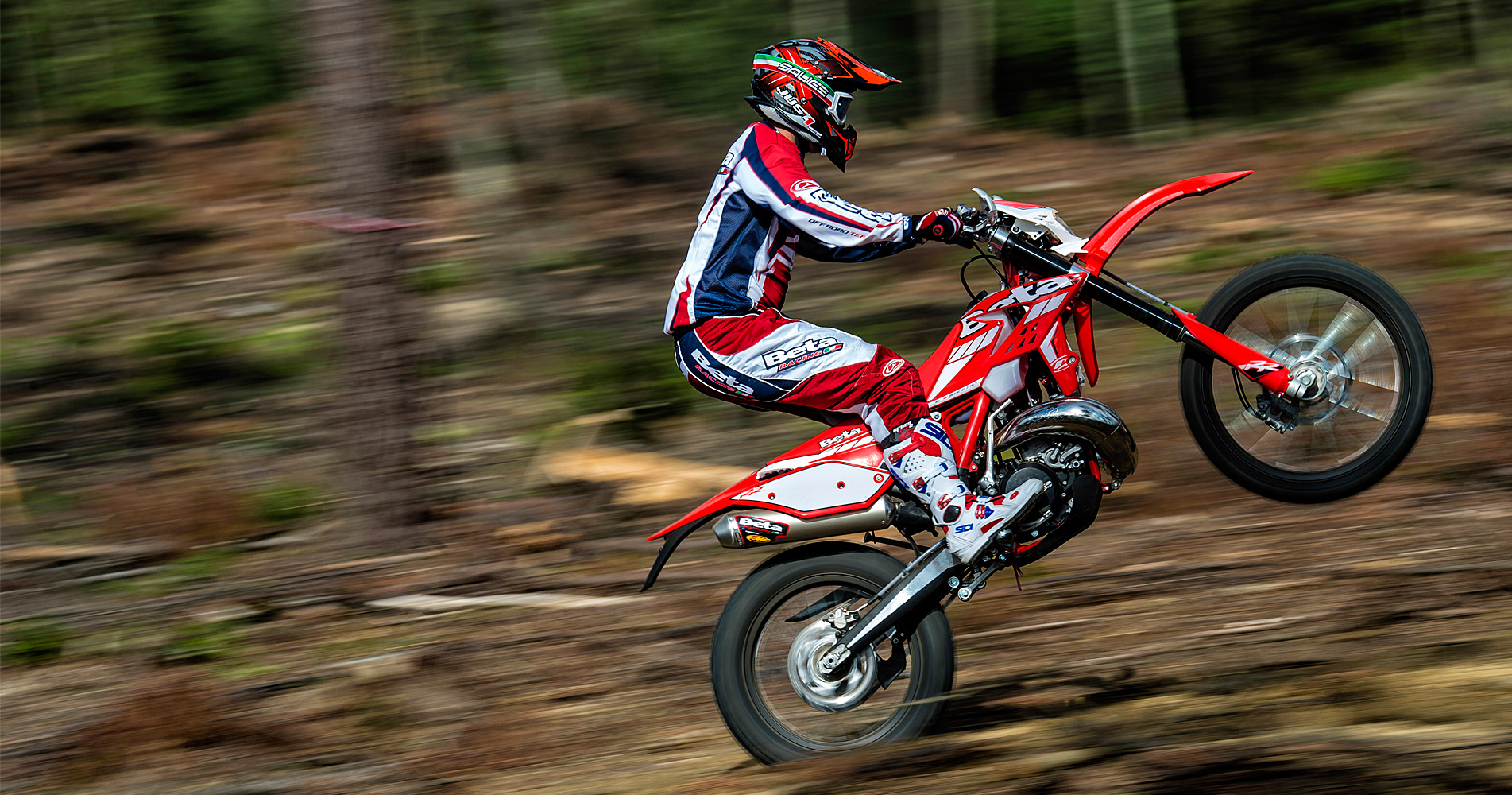 About Beta Motorcycles
---
Beta motorcycles have always been connected with the history and evolution of life on two wheels. The company was founded in Florence in 1904 under the name "Società Giuseppe Bianchi", for building handmade bicycles. At the end of the 1940s, with the changes that had taken place in Italian society and the development of motorized transport, the company switched to motorcycle production. The simple expedient of attaching an engine with a roller transmission to one of its bicycles, a typical example of Italian creativity, resulted in the first motorbike produced by the Tuscan firm.
The two men who ran the company, Enzo Bianchi and Arrigo Tosi, joined their initials to form the brand-name Beta, and the company's bikes have been sold under this name ever since.
Since 1972, the production plant has been located at Rignano Sull'Arno near the Italian city of Florence. With an annual production of around seventeen thousand vehicles and fifteen thousand engines, Betamotor S.p.A. has a turnover of 44,5 million Euros. Out of every 100 bikes manufactured, over 70 are distributed abroad and the remaining 30 in Italy. The marketing network runs direct sales operations in Italy, France, Germany and Benelux, and works through importers in the rest of the world including the United States. Beta continues to be operated by the same family that started the company. For more than 100 years, Beta has continued to strive while others have failed. Beta's United States importer Beta USA continues to grow by the means of excellent products, strong relationships with their established dealers, and outstanding spare parts delivery service.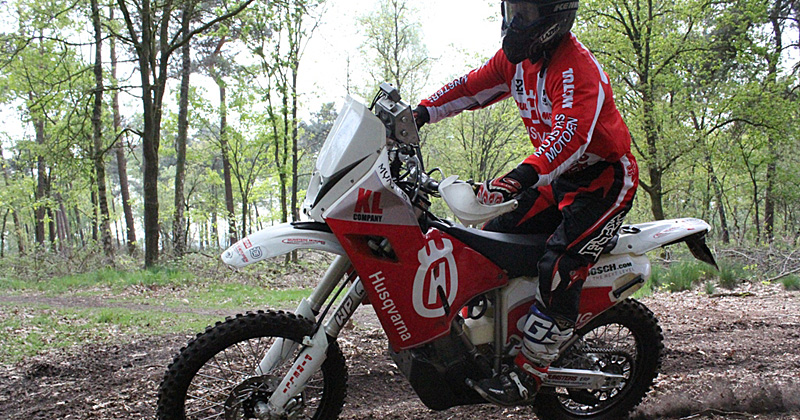 About Munsters Motoren
---
Munsters Motoren has been around for 20 years, 15 of which we have been located in Erp (The Netherlands). Our motto is simple: The customers was, is and always will be king!
We are an enduro specialist and are a dealership of Beta Motorcycles, Husqvarna RED Motorcycles and SWM Motorcycles. We can also help you with clothing of Richa, Grand Canyon, Axo and Kenny. Our helmets are provided by Premier, Lazer, Axo and Kenny!
We can help you with parts, information and service. We also have experience with transforming enduro-bikes into fully fledged rally motorcycles! We only deliver top-notch quality work and have tested our skills by participating in the Paris-Dakar Rally with an Husqvarna TE 510 in 2013! Before that we have driven our own product in the 2011 Oilibya Rally  and the Heroes Legend Rally in 2006, 2007 and 2008.
We endeavor to serve our e-customers just as well as the client who comes to our desk in the store.
Thanks for visiting our webshop and enjoy your shopping! Please also pay us a visit on our dealership website or, of course, in real life.
Leon Munsters
Owner Munsters Motoren

Shipping Cost: How is the shipping cost calculated?
Our system computes the shipping cost based on the total weight and volume of the parcel, and its destination. We do not make money on the shipping, the contrary is often true, but overseas shipping from the Netherlands can be expensive.
We only ship by UPS to ensure that our parcels are delivered fast, secure and insured!
Are all the proposed parts Beta Original Parts?
All the Beta OEM parts we propose are genuine, original Beta parts. We admire the technical beauty of Beta products and deeply respect intellectual property. Consequently, we are strongly opposed to counterfeiting!
What is the best way to reach you?
The best way to contact us is through e-mail. We read our e-mail each day to ensure perfect customer satisfaction! The person responsible for the customer service is Leon. His e-mail is:
leon@munsters-motoren.nl